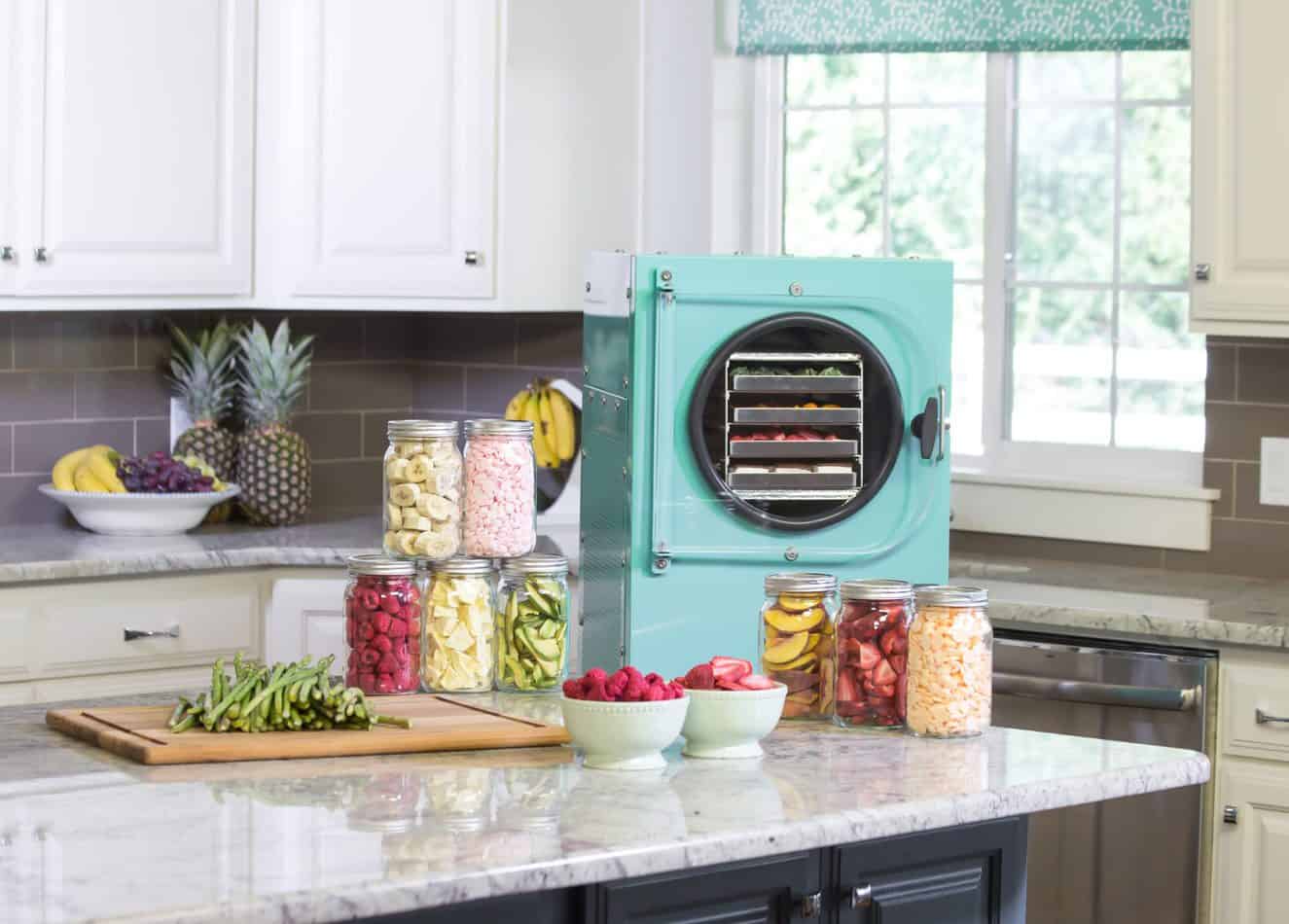 The products and services mentioned below were selected independent of sales and advertising. However, Better Home Living may receive a small commission from the purchase of any products or services through an affiliate link to the retailer's website.
If you're looking for a great price on the Harvest Right Freeze Dryer, then it's a great time to make the purchase.
Right now, Harvest Right has an incredible sale that will save you a bundle of money on a new freeze dryer.
There is never a bad time to purchase a freeze dryer, but now with so much uncertainly in our world, owning a freeze dryer just makes sense. You can preserve food for almost 25 years and your food retains all of the nutrition – be prepared for any emergency with a Harvest Right Freeze Dryer.
Right now, you can purchase a freeze dryer for only $2,895 for the medium freeze dryer, which is $300 off the regular price. You'll get:
Medium Freeze Dryer
Premier Vacuum Pump
Vacuum Pump Oil
Oil Filter
Stainless Steel Trays (set of 4)
Guide to Freeze Drying
Mylar Bags (50 ct)
Oxygen Absorbers (50 ct)
Impulse Sealer
If you've been on the fence about purchasing a freeze dryer, now is the time to make the leap. Save big time with the Harvest Right Black Friday Sale Today! You'll get super incredible savings and a freeze dryer that's going to last you a very long time. Plus, you'll be prepared for the unexpected.
PROS
Quality Design

Made in the U.S.A.

3 Year Limited Warranty

Stainless Steel Trays

Digital Display Panel

Easy to operate

Offers longest possible shelf life, up to 25 years
CONS
Size may make it unsuitable for some kitchens

Hard to move