The products and services mentioned below were selected independent of sales and advertising. However, Better Home + Living may receive a small commission from the purchase of any products or services through an affiliate link to the retailer's website.
Most people have a freezer in their home. Most of us do not realize that our freezer is a great resource that can help us save time and money. I've have put together some great freezer tricks and tips to help you do just that.
I think we can all agree that we all want to be better prepared while saving money. These tricks and tips are very practical and simple to implement.
Let's get started.
NO MORE CLINGY PLASTIC WRAP
Plastic wrap that clings is annoying. It's hard to find the end of the wrap which makes it very difficult to use. This hack will put an end to all of that frustrating stuff.
Advertisement
Learn What Scientists Discovered is Always Present in the Mouth of People with Healthy Teeth and Gums / Learn More Here
Store the entire box of plastic wrap in the freezer. The cold plastic wrap pulls out smooth and doesn't cling anymore.
Now you can cover over those left overs without pulling out your hair! This saves you money because you won't be wasting plastic wrap anymore, and when it's easy to keep those leftovers, you'd probably be more likely to do so.
STORE YOUR VEGETABLE SCRAPS
There are some delicious recipes online that require vegetables for creating a tasty, healthy soup stock.
The next time you're cooking with vegetables and you're about to throw away the scraps, stop! Put the vegetable scraps into a freezer bag and throw them into the freezer for another day.
Those scraps will be useful for delicious soup stocks, and on those cold winters days, you'll be able to pull out those scraps and make a beautiful soup that will be sure to warm the soul.

MAKE PESTO CUBES
Pesto cubes are a great way to preserve the freshness and deliciousness of summer. Pesto is great for soups, vegetables or using as a rub for your favorite meats.
Add 4 cups of fresh basil, 1 cup of grated parmesan, 1/2 cup of toasted nuts, 3 garlic cloves, some lemon juice, and zest oil, 1 cup of olive oil and some salt and pepper. Mix it all together to make an amazing fresh pesto sauce and then spoon it into an ice cube tray.
Put the tray into the freezer and when it's frozen you have great pesto cubes at your disposal whenever you want.
Save money and preserve the wonder of summer with this neat freezer trick.
PREVENT FREEZER BURN
The reason why our foods get freezer burn is because of air. When you purchase meat at the grocery store, the packaging is filled with air which will lead to freezer burn over time.
The best way to prevent freezer burn is to take the product out of the store packaging and repackage it.
Place it into a freezer bag and make sure that you get all the air out. You could also wrap it tightly and place it flat into your freezer. It's crucial to label and date everything that's stored in your freezer, so you know what it is you're grabbing, and when it was put there.
Recently, I purchased the FoodSaver V2244 Vacuum Sealer. This unit is perfect for preparing my food to be stored in the freezer. I find that that the price for this unit is easily justified by the amount of money that I save each year. The FoodSaver V2244 allows me to store food for three years and it's going to taste fresh and freezer-burn free when I need it.
If meat is on sale, then I buy as much as I can afford, and then store it for another day. This saves me time and money.
HELP YOUR FREEZER WORK BETTER OR WITHOUT POWER
Take some old milk jugs or 2L pop bottles and fill it with water. The ice will help your freezer stay cold while using less energy. It's also good to protect your food from a power outage.
If you lose your power, it's important not to open your freezer door. Instead, let the ice in the jugs and bottles to its thing. If you open the freezer, you're going to let the cold air to escape and the warm air to enter. It's best to hold tight, keep the freezer door closed and wait it out.
This is an excellent tip for anyone that wants to save money on their energy bills. If you have the room, why not grab some bottles and fill them up with water and put them in your freezer today.
If there is ever a power outage think about the money you would save by protecting your food from being spoiled.
USE YOUR FREEZER, NOT THE TRASH
There are several foods that you can freeze to help you save money and prepare for that rainy day. When preparing your food, decide to freeze your leftovers instead of choosing to throw them out.
Freeze unbaked pies, cookie dough, peanut butter and jelly sandwiches. You can also freeze tomatoes so that you can easily remove the skins later, citrus zest, roasted garlic, different types of greens, summer basil, assorted nuts and marinara in muffin tins.
There are so many different types of foods that you can freeze instead of throwing out or wasting. By placing something in the freezer instead of throwing it into the trash, you will save money over time.
Remember what your grandmother used to say, "waste not, want not."
THINK AHEAD
Life is busy, and sometimes it's difficult to get a meal together quickly.
As you rush home from work, you're thinking as you maneuver through rush hour – what am I going to have for dinner tonight?
Instead of paying premium prices for frozen pizza or pizza pastries, take some time and make them homemade and put them into the freezer when you need it.
Think ahead. When you have some free time (if that ever happens) whip up some easy pizzas and put them into the freezer.
You can make frozen pizzas, wraps, and make-ahead-and-freeze casseroles.
By working ahead, you're going to be ready when life throws you a curveball and save money while you're being awesome.
MAKE HOMEMADE ICE CREAM
If you are like me, you love your desserts. One of my absolute favorite desserts is an ice cream sundae. It's heavenly.
A great tip is to make your own ice cream using a portable ice cream maker and then storing it into the freezer for later.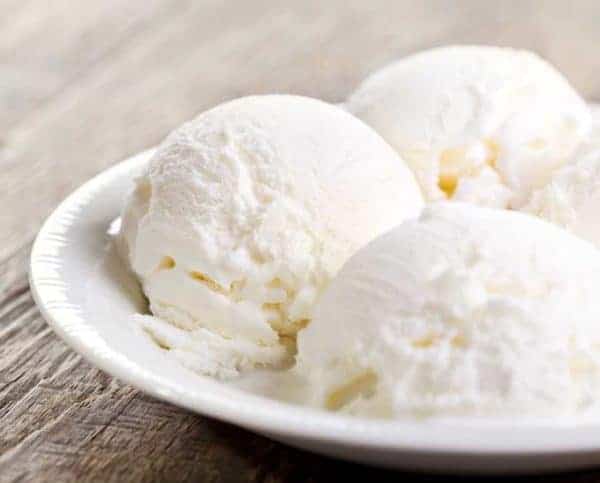 You can make a whole bunch of different frozen creations, and have them waiting in the freezer when you get an ice cream craving.
When we have family gathering, I love making ice cream together and letting the children create their own ice cream flavors. It's exciting pulling it out the freezer for a snack or adding it to our favorite pie as a delicious topping.
ALWAYS HAVE ICE AVAILABLE
If you have a portable ice maker, then you may want to purchase some ice bags and make sure that you always have ice available. This is especially useful for larger gatherings, camping or if someone unexpectedly gets an injury.
Always having ice available is an easy thing to do and very practical. It saves you money too!
PORTION OUT MEAT BEFORE FREEZING
If you are freezing a block of hamburger or any meat, it's smart to portion out the meat into smaller parts before you freeze it.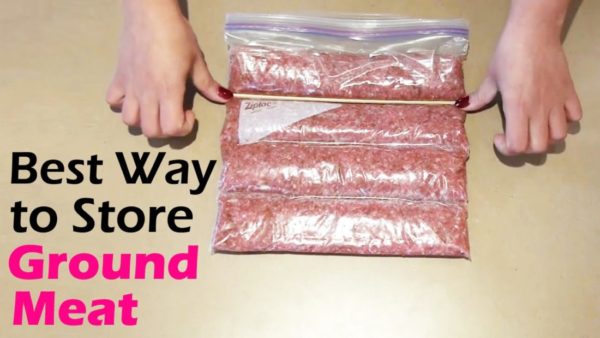 It's a lot easier to break off a smaller part of the meat if you only need a small piece, then to let the entire block thaw so that you can use what you need. At the end, this is going to waste food and force you to cook more than you need.
It's easy to portion off the food (it only takes a moment), and this tip will save you money and time down the road.
I hope that these tricks and tips will be useful to you. These are great practical ways you can save money and time using your freezer.
If you have any questions or comments, you can add them to the comment section below.
Advertisement
Millions of men and women are enjoying a faster metabolism, increased energy and healthier, happier lives . . . Learn How You Can Join Them